The lockers are open every day from 6 a.m. to 10 p.m and our lockers are regularly cleaned.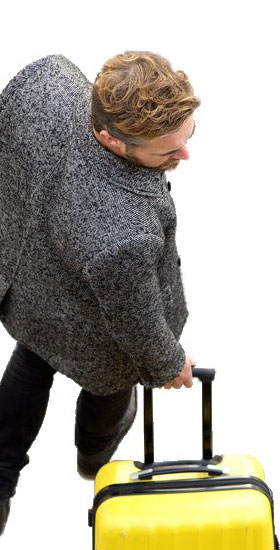 Luggage locker rentals
Convenient Luggage Storage in Paris Saint Lazare
Annexx Lockers Saint-Lazare, 6 rue Constantinople, 75008 PARIS

Secure
payment

Open
7 days/week

Secure
lockers
From 4 € /luggage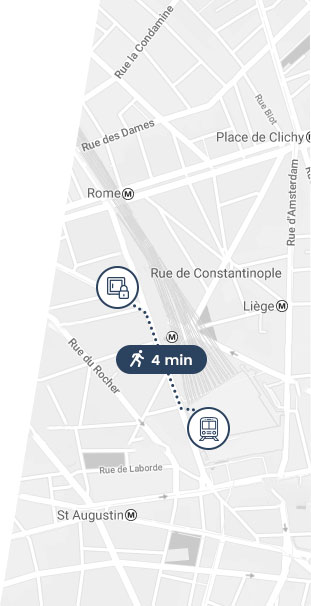 How do our luggage storage work?

Find and book one or more
luggage lockers online
Receive a PIN to access your locker
and drop off your suitcases
Make the most of your free time,
your belongings are stored safely
Are you looking for a luggage room to store your suitcases and personal belongings in Paris?
Visiting Paris as a couple, with friends or with your family is a unique and unforgettable experience. For this reason, every year the City of Light attracts more than 20 million visitors from around the world. Some are lucky to stay in a conveniently located hotel so they have enough time to explore the capital for several days. Others, on the other hand, only have a few hours to take their photos in front of the Eiffel Tower, visit the Louvre or another museum, walk on the Champs-Élysées and take in the Parisian landscape from the top of Montmartre. It is better to travel light when time is short. You can store your luggage in our left luggage storage.
Who needs a luggage locker in Paris?
Are you one of those busy explorers who is looking for a luggage room to store your bags and visit Paris luggage-free? Book your locker, a luggage storage service is located in the Saint-Lazare train station so you can store your suitcases and bulky items for as long as you need.
Book your locker, a luggage storage service is located in the Saint-Lazare train station so you can store your suitcases and bulky items for as long as you need. Your left luggage can stay there for as long as you need it to.
Annexx Lockers is aimed at both individuals and professionals who wish to store their suitcases and/or heavy or bulky items safely in a locker. Thanks to our luggage storage, you can finally go about your business during your short stay in Paris, just like Holibag or Nannybag. This service is very useful when travelling, for example, and allows you to see Paris for a few hours during a stopover before a flight or train. Gone are the days when you fell asleep on your suitcase in the middle of the train station or the airport. You can finally take the time to discover Paris and its secrets! If your hotel is located far from the centre of Paris, our suitcase storage service makes it possible for you to leave your bags in a safe place near the Saint-Lazare train station. Avoid long trips on Metro, RER or taxi to the hotel on the day of your departure by leaving your belongings in our secure luggage storage so you can explore the neighbourhoods of Paris. Lockers are also very useful if you are on a business trip and you want to store your suitcase, document pouch or briefcase between meetings. In addition, you can access your luggage in your locker as many times as you want during your rental period.
What can I leave in my locker at the Saint-Lazare train station?
Whether you need a locker for a few hours or several days, do not hesitate to contact us before making your booking for information on availability and what can be left there.
Your locker measures (H) 59cm x (L) 48cm x (W) 85cm and can be used to store different objects.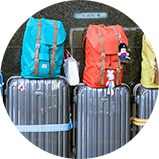 Luggage:
large suitcase, parcels,…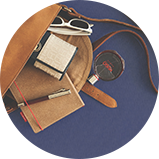 Accessories :
bags, document pouches, keys,….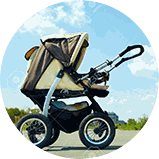 Childcare articles: :
pushchair, toys,….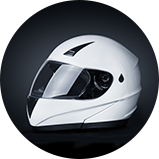 Various equipment:
helmets, roller blades,…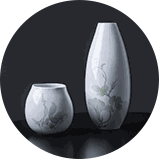 Souvenirs :
vases, pictures frames,…
Ultra-secure lockers for your luggage storage, available from 6am to 10pm, 7 days a week
At Lockers, we do not skimp on security, because it is fundamental that you can store your suitcases in your luggage locker with complete peace of mind. To ensure maximum protection, our site is under digital camera surveillance 24/7.
Our security guarantee? All our lockers have a reliable and effective locking system so you can visit Paris with complete peace of mind. The advantages of our service? All our packages include insurance against luggage loss, theft and deterioration.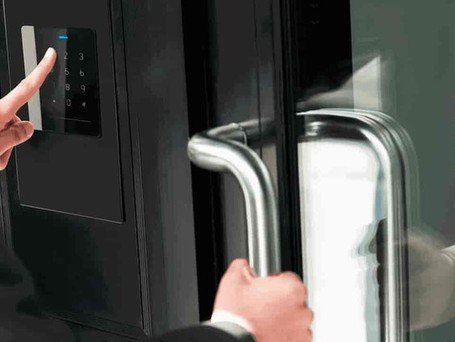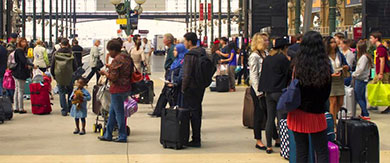 How much does a locker at Paris Saint Lazare cost?
We offer a flat rate of €12 per day per locker, which allows you to store up to 3 cabin bags, or €4 per suitcase.
Because each visitor has specific needs and desires, we strive to offer our customers different types of hourly and daily packages.
The size and weight of your belongings and other baggage have no influence on the price of your lockers. If you are travelling with a suitcase that weighs more than 30kg, there is no additional cost.
For Annexx Lockers, time should not be a constraint, so our lockers are available from 6am to 10pm, 7 days a week.. You can therefore drop off your belongings and pick up your left luggage whenever you want.
What are you waiting for to rent your locker and readily discover Paris?
Select your day and time of arrival, pay directly online (fully secure payment) then pinpoint the location of our luggage service. After that? Prepare your suitcases, Paris awaits!